GALIM ENG is one of the largest feed milling equipment manufacturer in Asia. We manufacture the complete range of high quality equipment such as
hammermills, mixers, extruders, pellet mills,coolers, dryer and etc
GALIM's technology and experience in feed milling
covers engineering, design, installation, steel-structure building, steel
silos, dust control systems, electrical and computerizes batching and etc.

Almost all the famous and large feed millers including investment by
foreigners are installing GALIM feed milling equipment. Internationally,
GALIMs reputation and quality are also increasingly popular. The reason is
that GALIM ENG has more than 25 years of experience in the field of feed
milling. We have experience accumulated over the years from completing more
than 50 turnkey projects ranging from 1 ton per hour to 80 tons per hour.
These include designing, supplying and installation in Asia and Africa in the world
GALIM has a strong team of more than 20 specialists and engineers specializing in various fields who can provide different needs of our customer.
Thank You
President Lim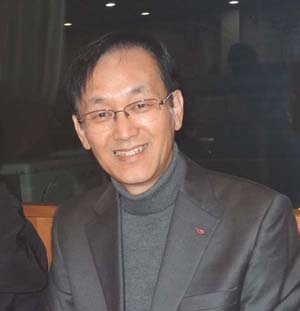 ---------------------------------------------------------------------------------------------------------------------------
Contact

Company

: Garlim Engineering Co., Ltd.

Adress

: 1302 Bagsugdong IL-sandonggu Goyangsi Kyungkido korea

Telephone

: 82-505-800-6000/7000 82-31-811-0014, 0030

Fax

: 82-505-800-9000

E-mail

: garlim@garlim.com

Home page

: www.garlim.com
---------------------------------------------------------------------------------------------------------------------------
Factory View